Why choose Canterbury Fireplaces for your Media Wall?
---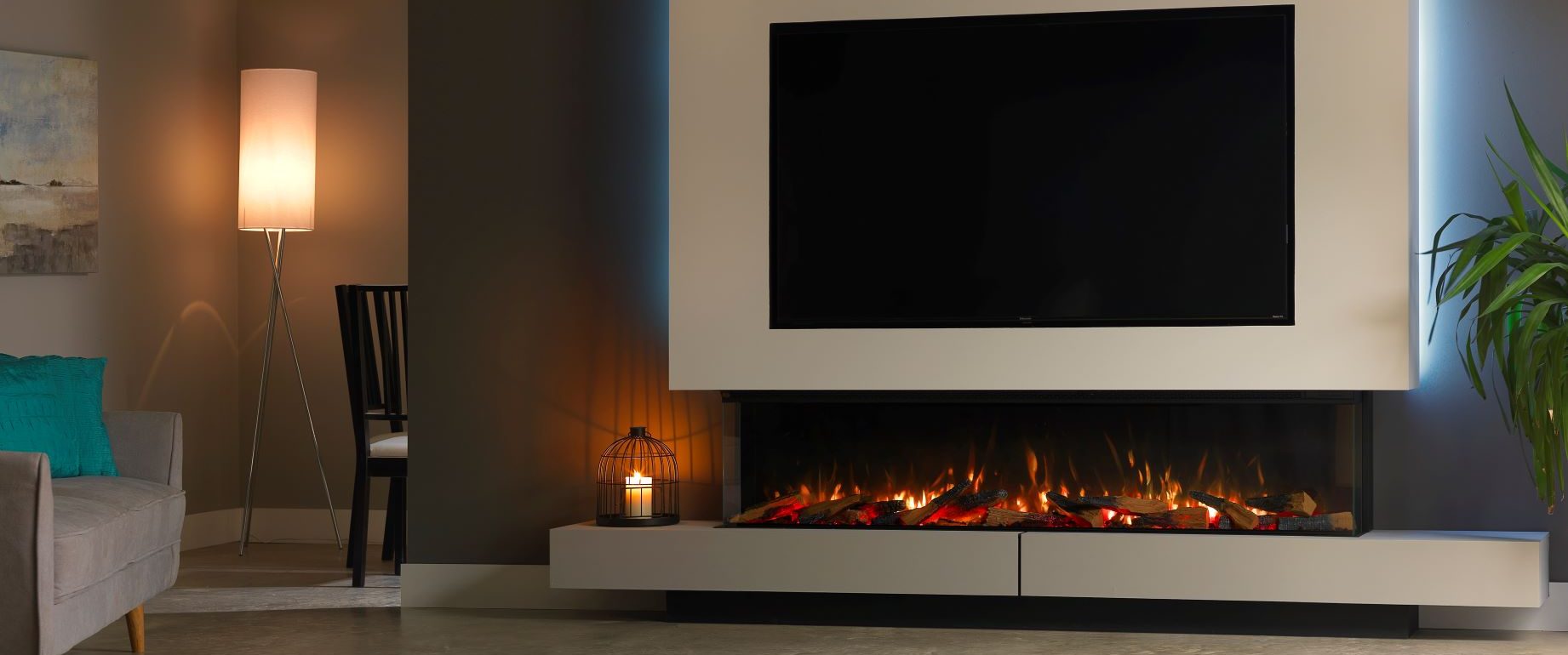 Leading Media Wall Supplier & Installer in Blackburn with Darwen.
Why choose Canterbury Fireplaces?
Are you considering adding a touch of elegance and warmth to your home? Look no further than Canterbury Fireplaces, your local fireplace supplier and installer in the Blackburn with Darwen area. We take pride in offering comprehensive fireplace solutions, taking care of everything from start to finish, including knocking out, plastering, installation, and brickwork. Here's why choosing Canterbury Fireplaces sets us apart from other businesses in the region.
Unmatched Expertise
At Canterbury Fireplaces, we have a team of highly skilled professionals with years of experience in the fireplace industry. From our knowledgeable sales staff to our expert installers, each member of our team is dedicated to providing you with the best possible service. We stay up-to-date with the latest trends and technologies in fireplaces to offer you innovative and cutting-edge solutions.
Comprehensive Services
Unlike other businesses that may only supply or install fireplaces, we take care of the entire process. Our comprehensive services ensure a hassle-free experience for our customers. Whether it's knocking out walls to create space for a stunning feature fireplace, handling all the necessary plastering work, or meticulously installing the fireplace of your dreams, we have you covered.
Tailored Solutions for Your Home
At Canterbury Fireplaces, we understand that each home is unique, and every homeowner has distinct preferences. That's why we offer a wide range of fireplace designs and materials to choose from. Whether you're looking for a traditional brick fireplace to add a rustic charm or a sleek and modern design to complement your contemporary interior, we have the perfect fireplace to suit your style.
Premium Quality Products
Customer satisfaction is at the heart of everything we do. Our friendly and professional staff are always ready to assist you at every stage of the process. From initial consultations to post-installation support, we strive to exceed your expectations and make the fireplace installation process smooth and enjoyable.
Local Business, Local Values
As a local business, we take great pride in serving our community in Blackburn with Darwen. Our commitment to our customers extends beyond business transactions; we believe in building long-lasting relationships based on trust, honesty, and reliability.
Choosing Canterbury Fireplaces means choosing excellence, quality, and personalized service. With our unmatched expertise, comprehensive services, and commitment to customer satisfaction, we stand out as the leading fireplace supplier and installer in the Blackburn with Darwen area. Let us help you turn your house into a warm and inviting home with a stunning fireplace that reflects your style and enhances your living space.
Experience the Canterbury Fireplaces difference today! Contact us for a consultation, and let our team of experts guide you through the process of transforming your home with a fireplace you'll cherish for years to come.